COMPUTER REPAIRS NORTHERN BEACHES
- Fix your PC Hardware. – Replace memory, hard disk , Fan, – If you have Virus we could clean the nasty one and make your PC normal. – Any issues with your PC regarding any application or OS not work properly. – re-format and re install all your application. – Organize PC directory to suite you. – Config and install MS office application. – Partition your Hard disk. – Install and setup backup program.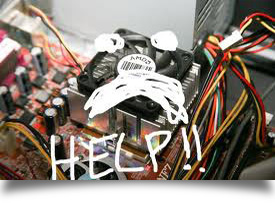 IT Support Northern Beaches
- Setup and configure your router. – Setup and configure your file storage and network printer. – Setup your WiFi on router. – Organise your firewall. Use a computer, Use word processing, send and receive email, Surf the internet.

Computer Repairs and IT Services Northern Beaches
APG Computing is an IT Service Delivery and Support organisation based in Sydney. Our mission is to deliver affordable computer services, for both domestic and commercial clients, in a professional, reliable and honest manner.
Free call out within 15 Km of Northern Beaches, Sydney
Contact Ara Gurjian for professional, reliable and honest computer service for all your home and business computer and IT problems.
Mobile: 0413 538 973
Email : apgcomputing@bigpond.com
Need training on how to use a computer?
There is an enormous and ever growing amount of information which computers can provide in our daily lives, however without basic computer training the fundamentals can be quite daunting. I conduct private training courses in your own home for absolute beginners. I teach the basic functions of a computer so you can acquire information and communications technology skills. With over 20 years experience in this field there has not been a student young or old that I haven't been able to teach.
You will learn how to: Use a computer, Use word processing, send and receive email, Surf the internet.
Contact Ara Gurjian today on 0413 538 973.